Zip Media believes in generating revenue with solid marketing. Without sales, there is no business.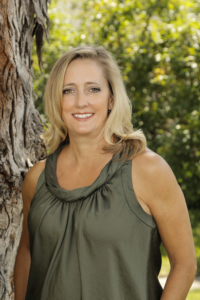 We are a full-service marketing company specializing in creating and implementing a marketing strategy for all types of businesses.
Our clients include National Law Firms, Attorney's, Insurance Groups, Real Estate agents, photographers, artists, print publications, psychologists, non-profit organizations, restaurants and bars, athletic clubs, spas and luxury boutique hotels.
We are always looking to increase our business into a variety of industries.
Our skill set is managing marketing for businesses using our team of professionals in a collaborative way with our marketing clients.  Our team includes individuals from all generations because we know perspectives from every generation create success, and it's really fun!
What type of marketing does Zip Media Co do? 
The marketing is best for your business.
Some clients need help creating and managing a website; we can help.
Some need newsletters created weekly or monthly; we can help.
Some need a whole marketing plan to include web, content management, newsletters, printed materials, video, and branding; we can help.
Some need Social Media setup and management; we can help.
Some need Digital Marketing; we can help.
One of the biggest assets of Zip Media is the extensive collection of marketing professionals to fit the client's needs and wants. We work with high-level professionals in every area of marketing including digital.
Our Process:
First order in creating an effective marketing plan is understanding a clients business.
We research true revenue streams and look for areas of improvement.
We look at the past marketing efforts, what worked, what didn't.
We discuss the client's thoughts and ideas- your input is important.
We talk with employees and other company professionals.
Compiling this information creates the perfect starting point in creating a marketing plan. Our marketing plans consist of a mix traditional media and new media, depending on the target market of the business. Each demographic gets their own marketing plan.
What we do know:
1.  The ongoing and fast-paced changes of Internet marketing are a challenge to businesses
Zip Media is responsible for keeping up to date on new marketing advancements, changes, and developments while the business stays focused on what they do best.
2.  The amount of knowledge needed for successful marketing is staggering in this era of technology.  So how did we solve the problem?
We've assembled a team of professionals specializing in one aspect of media and marketing, for instance, professionals who create the framework of the website, others who create keyword content, professionals who specialize in Search Engine Optimization, Graphic artists, Photographers, Social Media marketers and several others.
This group of specialized professionals create a cohesive unit of marketers providing the client the most experienced and knowledgeable resources available. This group is managed by Zip Media with the goal of helping each business increase their sales.
"One of the key aspects of Zip Media is that Sales are a top priority for the marketing.  We work with the business to generate revenue from the marketing efforts." Katie Kukar President of Zip Media
If your business is successful then, our business is successful.
We view the relationships with our clients as partnerships and work hard to make sure your business continues successfully and expands with the help of our team.
Contact us for a consultation  720-933-8117 or EMAIL US
Marketing is a fascinating combination of business management and creative thinking.  No business can be successful without marketing.
Marketing works as a concept, the trick is finding the right combination that makes your business successful. Ideas are wonderful but implementation is the key to success.  Ideas require time to build some traction and if they are not working they can be revamped, changed or freshened for success.
Experimenting with your marketing opens up opportunities to find the successful combination.  But this only works if the business tracks the marketing.  We believe in the tracking the marketing.
The most detrimental mistake we see businesses make is when they say to us "we are cutting back on our marketing!" That's just crazy!  Marketing is an Investment not an Expense. It's the most valuable tool in your arsenal.   You may have the greatest inventory in town but if no one knows about it- you have nothing.
Social Media has exploded the field of marketing.  Everyone focuses on their business Facebook page or Twitter feed and their belief is if they create it and dump a bunch of junk on it- that will bring in business.  We can help your business with Social Media Marketing but what you should be asking us is how can it be used to generate revenue.
Self Proclaimed Social Media experts are everywhere!   It's very difficult to be an expert in something that is always changing. So be careful and thorough when choosing someone to help you with your Social Media marketing.
We believe in understanding a clients business first before creating a marketing plan.  We also know that marketing is a work in progress and needs to change frequently, stay updated, reviewed and generate revenue.
This will always be a learning process and we work to make things happen, experiment, get creative, and use whatever marketing resources are available.
We use a variety of New and Traditional media. "New" meaning Website Development and Social Networking/Marketing and "Traditional" meaning, radio, Tv, Print etc.
We learn about our clients, their business and revenue goals.
We tailor the marketing plan to meet those goals.
Review marketing plans as it correlates to goals.
If the goals have been fulfilled, we continue and expand.  If goals were not reached, we change and tweak the plan to get results.
Throughout the marketing plan time frame, we regularly give updates and communicate with the business.